Welcome messages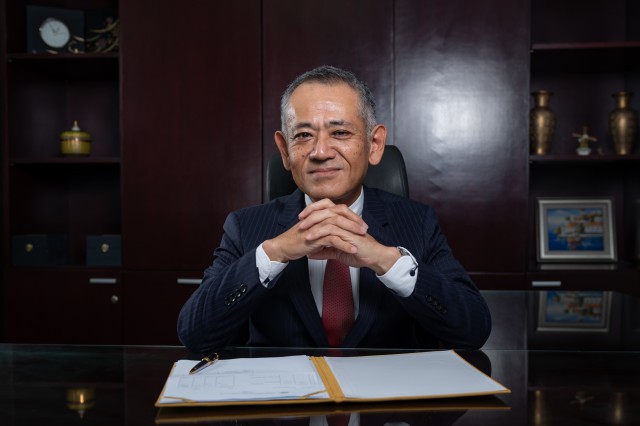 Mr.Junichi Nagai
(Managing Director)
We were meant to be here together
The population of Thailand is said to be 66 million. Since there are 1,200 Thai working at Thai Tohken Thermo (TTT), the possibility of your being here is 0.0018%. Moreover, the population of Japan is said to be 125 million. Since there are 12 Japanese working at TTT, the possibility of your being here is 0.000010%. But all of us, working together at TTT, right at this moment is here with such a small probability.
I feel that it is not by coincidence but we were meant to be here, to be connected and support each other. We would like to value such a "destiny". It is our wish and duty to prepare and offer chances to those who have "destiny" to be promoted and to be able to aim for even higher positions.Even though we are a Japanese-affiliated company, as our business is in Thailand, we would like to aim for a company that can be managed mainly by Thai personnel.
This is the reason we would like to foster employees with "destiny" and give chances to further improve skills and accumulate experiences. We would like the company to continue contributing to Thailand and be an integral part of the Thai industry.
Our Work
Tohken Thermo Company Limited is a leading company in providing metal plating services that is fully equipped with modern technology and machinery, as well as supporting a variety of plating processes including both heat treatment Services and PVD coating services. Every step of work is under strict quality control and inspection, resulting in Thai Token Thermo Company Limited being certified with many international standards, and being trusted by leading companies around the world to be a metal plating provider to enhance capability of products that can meet all the customers' needs. Over 95% of the production parts are belong to automotive industry such as parts in the engine, parts in the drive system and safety, etc. We are proud to be a part of the development of main industries of Thailand to progress even further.
Job Apply
As a result of continuous growth in the automobile industry in Thailand, Thai Token Thermo Company Limited is open to candidates who are willing to work and looking for advancement in working life. By opening an opportunity for candidates to be able to show their potential in a variety of disciplines such as:
Production, process design and production development
Quality inspection and quality assurance
Machine maintenance, machine design and maintenance of utilities system
Production planning, transport process design and marketing analysis, etc.
If you are interested in working with us, you can check job vacancy below, and send your resume to personnel2@thaitohken.co.th
The company realizes that the most important resource of the company is "employees" which is the factor that will lead the company to success. We, therefore, focus on taking care of our employees as best as we can. In order for all employees to be happy with their work and to help develop the company to progress further, we provide various benefits as follows: bonuses, diligent, uniforms, shuttle buses, annual travel, provident fund, annual health check, health insurance, special events such as birthday lunch party, surprise food, and much more.
Oversea training opportunity
Since 2003, Thai  Tohken thermo has sent our staff to OJT(On the Job Training)  at  Tohken-Japan for a year. This opportunity provide to all fields not only engineer, but also production operator, QA inspector , office staff .